June Releases and TBR
For the month of June there's only three books that I'm looking forward to.
First and foremost is
Ghosts of the Shadow Market
By Cassandra Clare with Sarah Rees Brennan, Maureen Johnson, Kelly Link, and Robin Wasserman. This is a collection of short stories following Brother Zachariah from the various Shadowhunter books. I love all the stories from the Shadowhunters universe and I can't wait to see the stories of Brother Zachariah. This is going to be released on June 4th.
On June 25th,
DEV1AT3
by Jay Kristoff is being released. This is the second book following
LIFEL1K3
, which takes place in a dystopian future of the United States where a girl finds the remains of an android boy named Ezekiel. I'm a huge fan of Jay's writing style and the worlds that he creates and I can't wait to see how he expands upon the ending of the last book.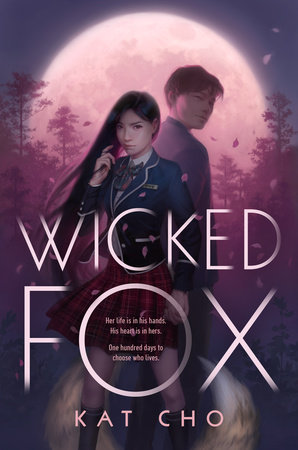 The final book I'm looking forward to also comes out on June 25th, and it is
Wicked Fox
by Kat Cho. This book follows Gu Miyoung, who is a fox spirit that needs to devour the souls of men to survive. One day she meets a boy who is being attacked, and against her better judgement she saves him, which results her being punished. Mixed with a bit of romance and based on Korean mythology, I'm so excited to read this book.
As for my TBR, this month I would definitely like to read
Ghosts of the Shadow Market
and
DEV1AT3,
and get to
Wicked Fox
another time. Aside from those I want to finish re-reading
The Black Witch
by Laurie Forest and read the novella bind up from the series
The Rebel Mages
. I also want to try and finish reading
A Clash of Kings
by George R.R. Martin, but aside from that I don't have a very concrete TBR.